Odds Of Selling Your Kauai Condo
WHAT ARE THE ODDS
OF SELLING YOUR KAUAI CONDO?
As you may be aware, not all the property that is put on the market is sold. Some properties on the market do not sell and are either withdrawn, or have expired. Each graph summarizes all the residential and condo activity in Kauai over the last couple of years.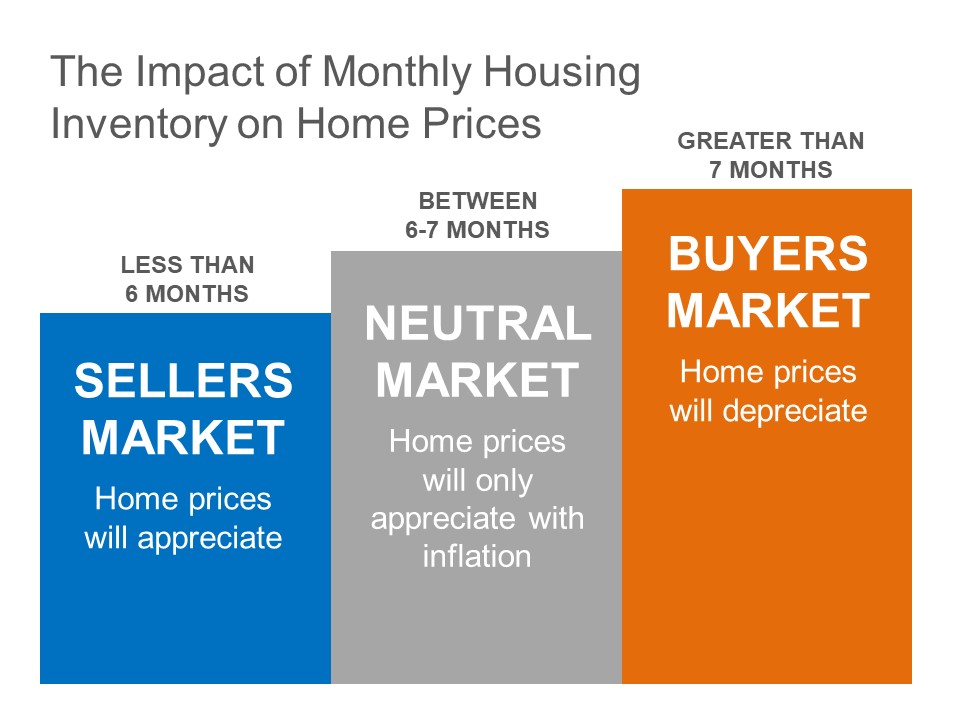 Condos Priced from Zero to $2 Million (All of Kauai)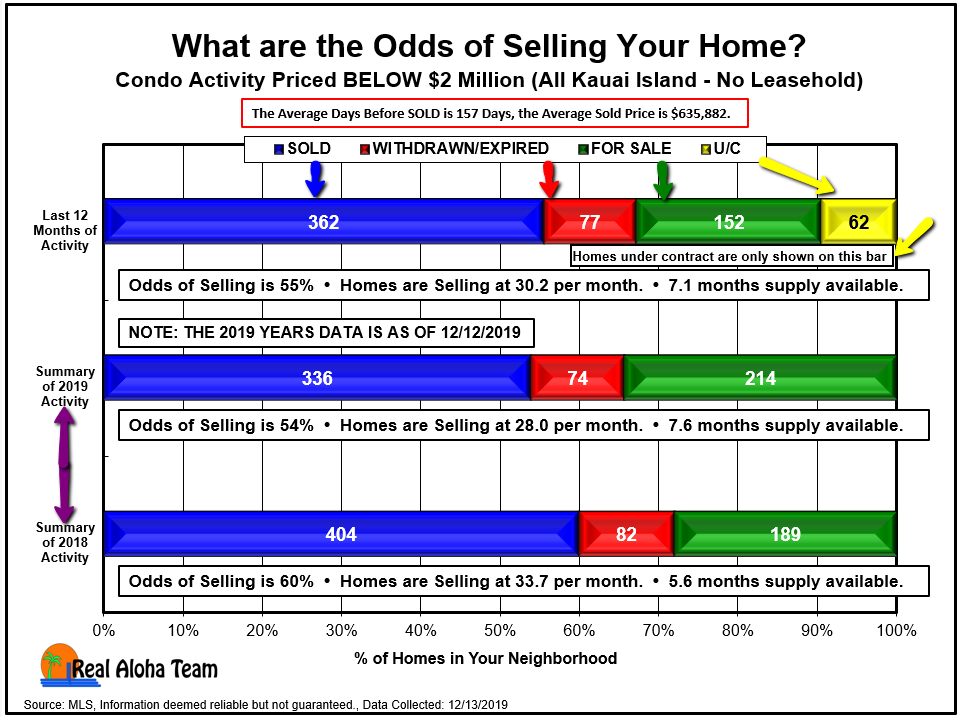 ---
Condos Priced from ABOVE $2 Million (All of Kauai)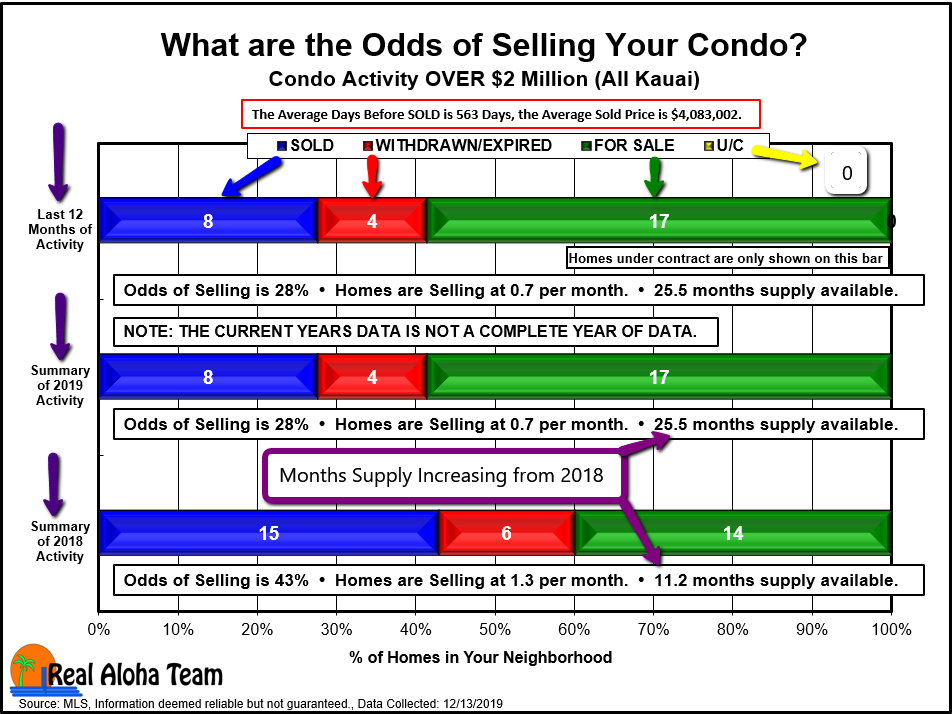 If you would like a free report for your any neighborhood or property just click here to request one be prepared on your behalf for no cost or obligation. We provide "No Cost or Obligation" onsite property visits upon request for more accurate evaluations and property condition reports.